I went on a tiny rant on my Twitter regarding this topic and before I continue, I want to preface: I fully believe in gaining experience through new projects, side hustles, internships/externships, etc. to move your career needle forward; however, there's a subtle difference in working on something to further your career and goals vs repeating the same mistake of overworking yourself because you're trying to fulfill a standard set from the basis of pride and (you can guess...) fear.
This thought came to mind when I was crying in my best friend's car from pure frustration after what was seemingly a really good day. I had just finished a 2-day conference with my full-time job and received a ton of positive feedback from attendees, and some senior level staff. Your girl was feeling great about herself. With that type of day, you wouldn't expect it to end with sheer anger and disappointment considering I had a lot to be grateful for.
To be honest, I felt incredibly let down by myself because I felt like no one was seeing the efforts I was making in my one-woman circus juggling act. To make matters worse, I felt like I had done everything wrong which potentially affected those I was working with/for or related to me.
Unfortunately, I let a very small moment ruin an overall great day - but this leads me to where I am now, as I type this. I'm involved in a lot of things - some could say too many, lol - I serve weekly in my church, I'm in a two-year biblical leadership development program through my church, I serve as a leader for a volunteer organization, I work full-time, I manage my personal blog, I freelance in digital & social media strategy & marketing with a few clients. So, much like you, I'm busy all the time.
In my opinion, as a believer, I believe in servant leadership. Servant leadership is the belief and the practice of leading others by serving them. More specifically, many people view leadership as one person at the top of the food chain, whereas servant leaders see opportunities to put people before themselves and lead alongside the group vs on top.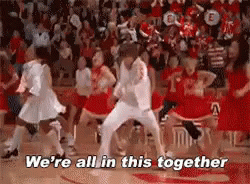 So, while I was crying and trying to spit out sentences that made sense to my best friend, she sat quietly and then offered up a piece of advice that has stayed with me since then:
"Jasmine, you already have a ton of free 'experience'. So you don't need to do more of that just to gain what you already have. We're beyond the point of doing things for the sake of it...and to do it for free. You know what you know and people trust it. Trust yourself. Plus we're closer to 30 nowadays so don't do anything that causes this much frustration especially when you don't have to..."
/ DROP. THE. MIC. /
I mean, such a simple statement with so much power. Truthfully, the light finally clicked: I was focusing on trying to juggle all of my responsibilities, gain more freelance clients because I thought it would look and sound right, that it would be 'great experience' and I could 'build my portfolio' but all that's done is leave me half-empty, frustrated, and wanting to throw in the towel.
Whatever stage of this game of life you find yourself in, it's important to consider assessing why you do what you do, why you work on the projects you're working on, and how you feel during and after the project.
Pinpoint the root
*cues* "I'm the most humble person you'll ever meet." Does that sound familiar? Since that cry session with my best friend, I had to hold the mirror to my face to understand that having my hand in so many pots stemmed from a place of pride and fear.
Pride for the desire to be the it-girl managing all these people and projects and feeding the highlight reel beast within me; and fear because I felt like if I didn't overly work myself, could I really be considered a side-hustler? Would what I do and say matter within this brand-building/entrepreneurial/side hustle industry? Isn't that the point a side-hustle...to hustle?
If all the work we do originates from the place of pride and fear, we do a disservice to ourselves and those associated with us. Our work becomes about us rather than the people it's meant to benefit. It changes the focus from "you" to "me".
Learn to be intentional (in everything)
From the car conversation to now, I've wrestled with the truth in what I was being intentional about. What things was I strategically pursuing if I was being strategic at all? Taking on new assignments simply for the sake of doing so, shackles you to a looming rabbit hole of chasing low hanging fruit when you actually desire the fruit at the top. Climbing a tree to pick the best fruit requires you to have to narrow down and set your intentions. It's easy to pick fruit from the ground, it's another thing to focus on the exact (and good) fruit you want and go after that.
For me, that means not just taking on new client projects to "add to my portfolio" to sound impressive. It means turning offers down so I can give my best yes to a project I truly want. It means carving out my own voice, exploring my idea client, project and type of business I want to run. It means shutting out the other voices I may read or scroll by, in order to hear the whisper of my own again. It means... continuing to understand my lane and how to thrive in it.
Trust yourself, trust your gut
We all have a voice on the inside of us that knows when we should or shouldn't do something. Typically, it'll whisper here and there, other times it yells at you from the inside even though you continue to ignore it. From personal experience, that voice rings loudly specifically when I utter the phrases 'Sure, I can do it.' or 'I'd love to work with you. This could be a great way to build my client list'. I'm sure that's when the voice on the inside is banging it's head on the table.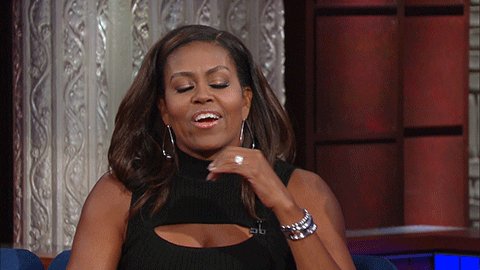 always trying to help, even when I'm not listening.
When we do things just for the sake of them, we ultimately drive ourselves into a rut, leaving us upset and angry; especially when we look back and realize this could have all been avoided.
We're approaching the halfway mark of 2018 and I don't want to bring in a new month with the same habits and repeating the same mistakes. I don't want to drag myself through the ringer for the sake of impressing people (who may not even care) or to pridefully build up a business that can't be sustained, or worse... be a woman that makes empty promises and commitments that I know I won't fulfill since I'm stretched too thin for too long.
Don't let your wish to gain 'experience' or exposure put you in a place where you're left depleted and empty. Time and energy are two things you don't get back once they're gone.